Funnel chest
Funnel chest, also called pectus excavatum, is one of the most common chest deformities. In this condition, breastbone is sunken into chest. It may be appeared after birth, but the most serious condition occurs and typically worsens during the adolescent growth spurt. Funnel chest is more common in boys than in girls. Unfortunately, it's not only esthetic aspect but mainly healthy problem. In severe cases of pectus excavatum, the breastbone may compress the lungs and heart and make breathing difficult. What's more, the size of diaphragm decreased and the kiddo may feel fatigue and dizziness. Due to this fact, fast and effective treatment is essential. Apart of surgical procedure, the physiotherapy and bracing with our EXCAVATUM device are very effective in case of treating the funnel chest.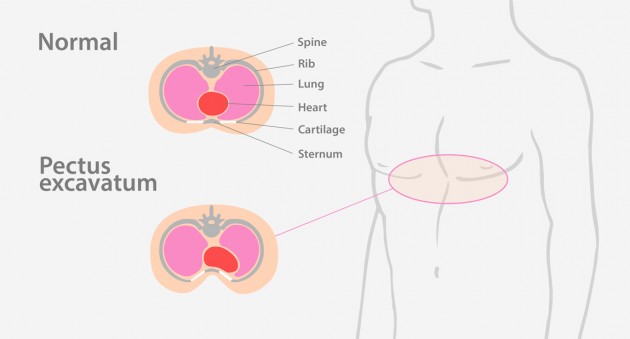 EXCAVATUM brace is a perfect solution for funnel chest treatment. The less severe deformity and the more flexible bones, the best effect of bracing. Remodeling of bones is best during childhood time, when bones are highly flexible and respond to external forces, generated by brace.
The aluminum pads are made of lightweight high quality aluminum 6061 T6, which is used in aeronautics guarantees the best stabilization in the market. The internal surface of pads is covered with special medical foam providing comfort for bony prominences. Our funnel chest brace should be applied during adolescence, prior to skeletal maturity, when bones are able to shape. Because of innovative system CALIPER BUCKLE, our EXCAVATUM brace provides an anterior and posterior compression (AP), which over time, remodels the bones and cartilages and replaces them to physiological position.
Using systematically, the brace corrects the chest deformation and improves breathing and blood flow.
EXCAVATUM funnel chest brace should be used even 23 hours per day. Together with everday exercises, it shapes the chest and relocates the internal organs into physiological positions.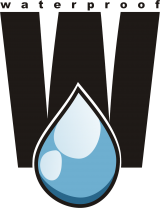 ATTENTION! EXCAVATUM brace is hot covered by powder dye and galvanized. Because of that, the brace is waterproof and you can use it while swimming or taking the shower!
Because of innovative construction, our pigeon brace EXCAVATUM is invisible under the clothes and patient feel very comfortable and confidence in connections with others.
ATTENTION: Because of aluminum components and rigid frame, the brace cannot be used in contact sports (in which collisions may cause harm) and in cold with chronic cough.
Available sizes
Size
Patient's height
Waist circumference at the bottom of the ribs
How to measure
1/M
<150
60 – 85 cm
2/L
>150
75 – 100 cm