PECTUS CARINATUM (PIGEON CHEST) BRACE AM-TX-04
The most effective way of treatment of pectus carinatum is rehabilitation connected with using of our brace CARINATUM. The CARINATUM brace is a perfect way to solve the problem of pigeon chest.
SPECIAL FEATURES
| | |
| --- | --- |
| | TORSO BRACE |
| | I CLASS MEDICAL PRODUCT |
| | WATERPROOF |
| | CALIPER BUCKLE |
| | DISCRETION |
PURPOSE OF USE
Pectus carinatum (Pigeon Chest)
WHAT IS PECTUS CARINATUM (PIGEON CHEST)?
Pectus carinatum is major deformity in the chest area. It describes a protrusion of the chest over the sternum, often described as giving the person a bird-like appearance. It may occur as a solitary abnormality or in association with other genetic disorders or syndromes. The infected chest looks like pigeon that's why we called this deformity "pigeon chest". It's most commonly noticed in males around their 11th birthday.
Lungs and hearts develop in people with pigeon chest normally, but the deformity may prevent these from functioning optimally. Because of limited motion and weakness of back muscles and muscles of respiration, these young people may have a decrease in stamina. What's more, the different shape of the chest can damage their self-image and self-confidence, possibly disrupting connections with others.
The most efficient way of treatment this condition is our pigeon chest brace CARINATUM, connected with physical therapy.
https://www.dailymail.co.uk/health/article-3117142/Boy-PIGEON-CHEST-threatened-smash-torso-hammer-finally-cured-custom-brace.html
HOW DOES CARINATUM WORK?
CARINATUM brace is the best solution for pigeon chest treatment.
The frame is made of lightweight high quality aluminum 6061 T6, which is used in aeronautics guarantees the best stabilization in the market. Under the frame there is special medical foam providing comfort for bony prominences. Our pectus carinatum brace should be applied during adolescence, prior to skeletal maturity, when bones are able to shape. Because of innovative system CALIPER BUCKLE, our CARINATUM brace provides an anterior and posterior compression (AP), which over time, remodels the bones and cartilages and replaces them to physiological position.
Using systematically, the brace corrects the chest deformation and improves breathing and blood flow.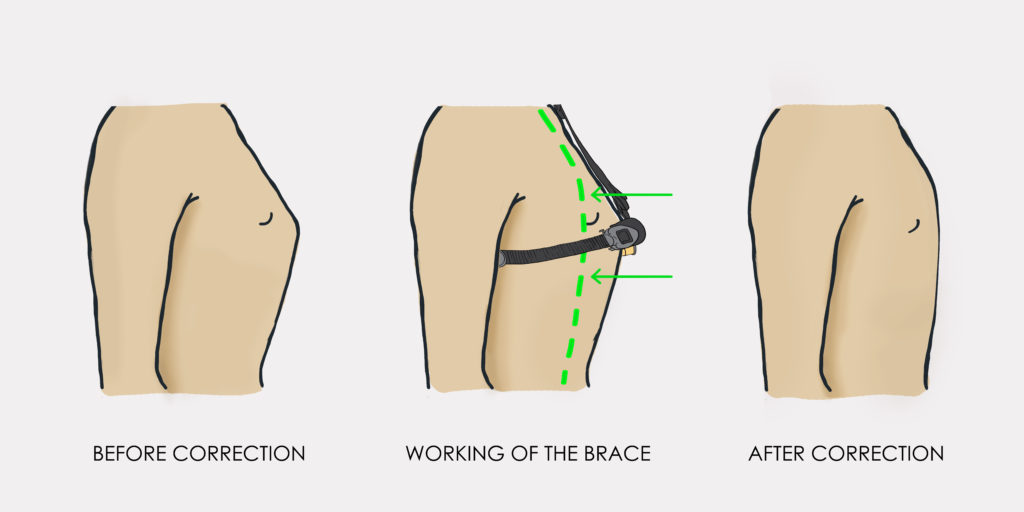 CARINATUM is designed to be worn for 24 hours for 7days per week through the treatment.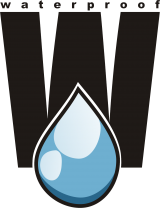 ATTENTION! CARINATUM brace is hot covered by powder dye and galvanized. Because of that, the brace is waterproof and you can use it while swimming or taking the shower!
Because of innovative construction, our pigeon brace CARINATUM is invisible under the clothes and patient feel very comfortable and confidence in connections with others.
Available sizes
Size
(A) 
Back width at the level of scapulas
(B)
Chest circumference
Typical age
How to measure
1
18 – 20 cm
40-70 cm
2 – 4 years

2
20 – 24 cm
55-80 cm
4 – 6 years
3
24 – 27 cm
60-90 cm
6 – 8 years
4
27 – 30 cm
65-100 cm
8 – 10 years
5
30 – 33 cm
70-105 cm
10 – 12 years
6
33 – 36 cm
75 – 110 cm
< 12 years
Size
Total height of the product
front
rear
1
7 cm
7,5 cm
2
8 cm
10,5 cm
3
4
10 cm
12 cm
5
6
*ATTENTION: Because of aluminum components and rigid frame, the brace cannot be used in contact sports (in which collisions may cause harm) and in cold with chronic cough.