Orthopaedic pillow for kids Vismemo PA-VM-05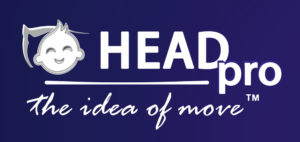 Orthopaedic pillow HEADPRO+™ was specially designed for kids. Its anatomic shape with neck and shoulder support offloads the child's spine perfectly. Moreover, unique filling made of a thermoelastic foam VISmemo is an additional advantage and it will reduce the risk of spine deformations, headaches or asymmetrical tonic neck reflex.
REMEMBER IF YOU ARE A PARENT: Prevention is better than cure!
SPECIAL FEATURES
| | |
| --- | --- |
| | BREATHABLE |
| | RECOMMENDED BY SPECIALISTS |
| | COTTON |
| | MACHINE WASHABLE COVER |
| | DURABLE |
| | HYPOALLERGENIC |
| | CHEMICAL FREE |
| | VISmemo |
PURPOSE OF USE
spine curvature disorders
headache
spinal deformations
muscle imbalance of neck and shoulders
keeping the spine healthy
WHY A CORRECT POSITION WHILE SLEEPING IS SO IMPORTANT FOR YOUR CHILD'S SPINE?
Each child usually spends 12 hours per day sleeping. Sleep is necessary to brain and muscles regeneration, but also to relax the whole body. Sleep lets to strengthen the organism and thanks to that our immunity increases and we feel stronger and healthier.
Because of the good influence of sleep on our health, we should ensure as good conditions as possible to our child. The basic criterion, that we should fulfil, is to ensure a comfort lying position to our child, what lets him start a day in a good condition. Providing to your child a traditional pillow, that will ensure inappropriate position of a his spine, can influence on muscular asymmetry in neck, headaches or contractions. A perfect idea for providing a calm and healthy sleep to your child is to give him a special paediatric orthopaedic pillow PA-VM-05 filled with VISmemo foam. The pillow is available in many patterns, so that your child can choose what he enjoys most.
HOW DOES ORTHOPAEDIC PILLOW FOR KIDS PA-VM-05 WORK?
Orthopaedic pillow PA-VM-05 has an anatomic shape and it is the best solution for a healthy spine of your child. Spending long hours in front of computer screen can result in increasing cervical lordosis. Only then, when your child is in lying position, his spine keeps so called 'spine-safe position' that offloads all spine elements: starting from single vertebras, muscles and ligaments. When a child head is kept on a traditional pillow, cervical spine is curved, what results in tonicity disorders, headaches or vertebral deformations in the future.
The base of the pillow was made of a thermoelastic foam VISmemo. It is the high quality material that will perfectly keep anatomic shapes of each small patient. VISmemo foam remembers the shape of a child's body even a few moments when a kid does not lie on it. Moreover, VISmemo foam returns to its basic shape and thanks to its open and airy structure, it reduces body heat while sleeping.
Anatomic pillow VISmemo works in two steps:
1. First step – it adjusts to pressure that is provided by patient's body. It is the first and the introductory level of adjustment to patient's body. In case of basic polyurethane foams, it is both first and last level;
2. Second step – it is not immediate but it is spread over time. Our pillow additionally softens under the influence of the temperature of patient's body. This effect is not identical on the whole surface where body touches the pillow. That is why, VISmemo foam softens first and foremost in the hottest places – 'red points' where body pressure on a pillow is still strong enough.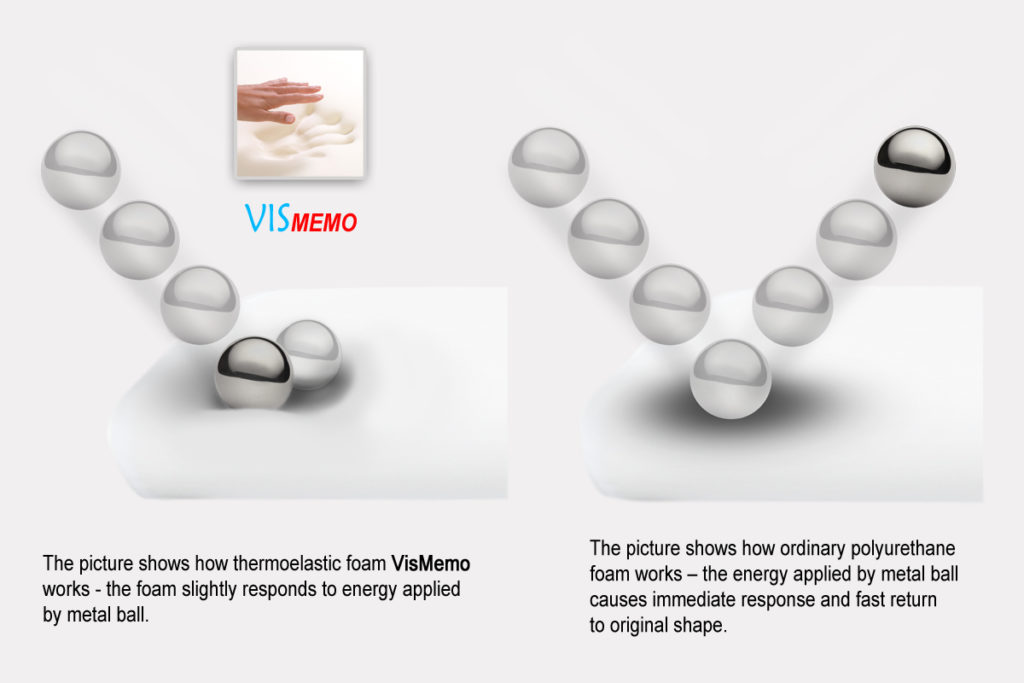 PA-VM-05, made of innovative VISmemo foam, reduces the pressure brought on all protruding bones. Thanks to its anatomic shape, the pillow supports cervical spine in a neutral (offloading) position. It also perfectly supports the shoulders, what is the guarantee of keeping the whole spine in a straight line, losing muscles and ligaments. As a result, your child keeps an appropriate tension of back muscles and the risk of appearing spine deformation is limited to minimum.
The pillow is equipped with a special cover, made of soft cotton, that lets air to flow more freely. The material is skin-friendly what is confirmed by many certificates.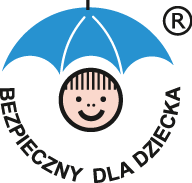 Certificate "Safe for child" means that product is safe for baby and provides comfort of use. The certificate is granted by established independent institutions.
Baby pillow HEADPRO™ are made in Poland from the best materials. Products of REH4MAT are 1st class medical products with CE Mark Certification. Our products meet requirements for a quality management system ISO 13485:2003 and they have title "Medical Equipment 2014".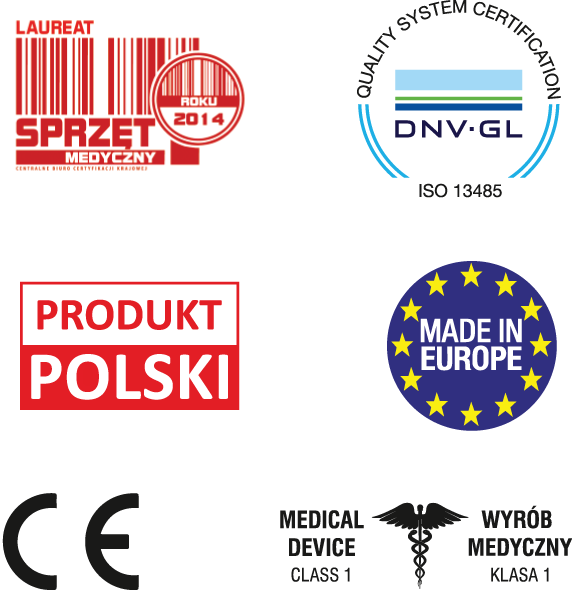 Size table
| Width | Length | Height |
| --- | --- | --- |
| 26 cm | 39 cm | 10 cm |
ATTENTION! You can purchase an additional pillow cover!
AVAILABLE COVER COLORS
COVER COLORS AVAILABLE UNTIL STOCKS RUN OUT