Hip-thigh belt for AKVOSEGO™
Provides great stability in pelvic area
Made of waterproof fabric, very durable
Adjustable so that can be fitted to the individual patient needs
Product made of
AirTech™
material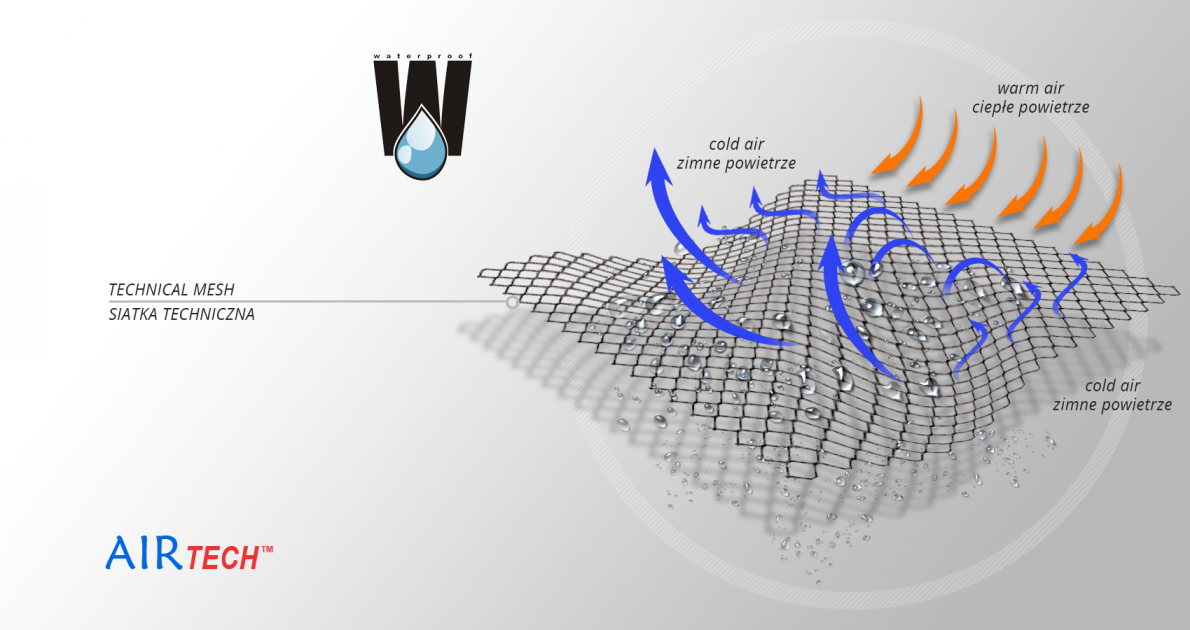 AirTech™ waterproof tech net is created to achieve the most difficult aims and off-loads the high pressures. It's made of 100% of polyester and its basis weight is 310g/m2 with maintaining only 1mm width. The slim width is resistant to punching even to 120 daN. That's why, the durability for this material is 95%, what's unusual in such soft constructions. AirTech™ was tested in Textile Research Institute according to standards: PN-P-04738:1979 i PN-EN ISO 12947-2:2000/AC:2006, where achieved the highest qualities certificates.
Relief elements made of AeroSpace™ material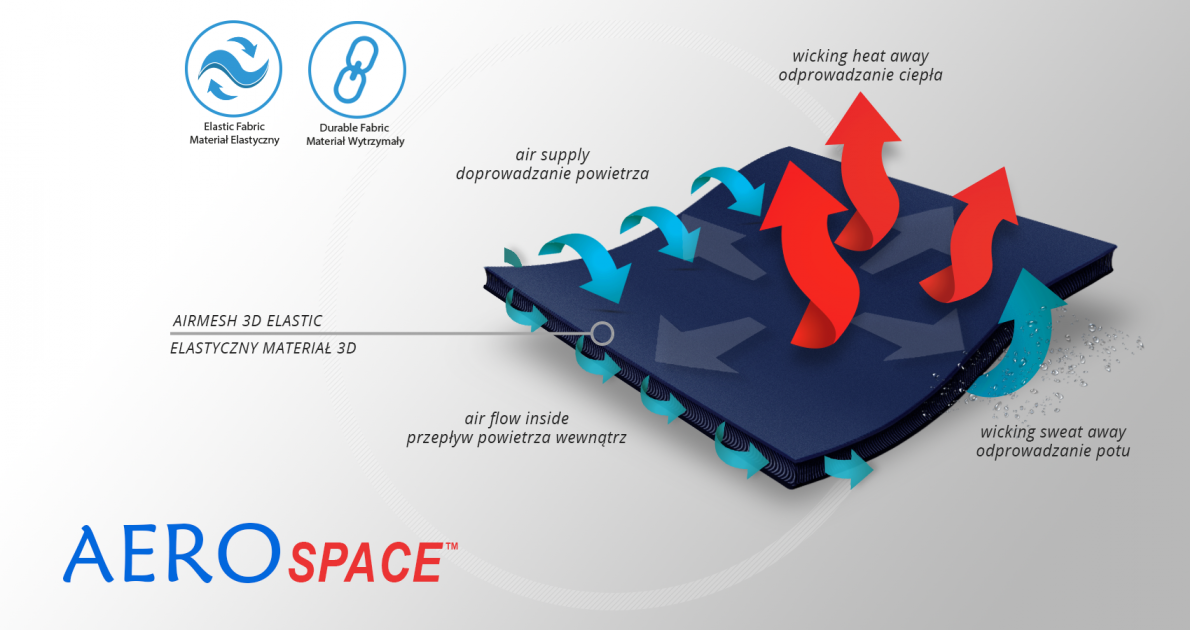 AeroSpace™ is an innovative new generation raw material. It is a distance elastic 3D knitted fabric consisting of two layers of facings and an interlacing that creates the appropriate thickness of the raw material and has relieving properties. The knitwear is made of the highest quality polyester yarn - guaranteeing high mechanical strength and spandex ensuring its proper flexibility. This material is characterized by a very low weight, high flexibility and a very large openwork structure, allowing for very easy drainage of sweat from the body and bringing fresh air to the skin. Products made of this raw material are neutral to the secured joint, do not heat or cool it, but ensure its proper compression and fit and reduce muscle vibrations generated during physical exertion. Its thickness and 3D structure perfectly relieves the orthopedic splints, stays or other elements mounted on the product and guarantees velvety softness to the touch.