Hip brace AM-SB-04
DDH HIP DYSPLASIA BRACE WITH SMOOTH ROM ADJUSTMENT
Our innovative DDH brace is the best solution for prevention and treatment of hip dislocation and dysplasia. Made of soft, certified fabrics is comfortable. The brace provides 2 options of lower limbs immobilization.
Product Features
| | |
| --- | --- |
| | THIGH BRACE |
| | I CLASS MEDICAL PRODUCT |
| | SKIN FRIENDLY |
| | BREATHABLE |
| | ECOLOGICAL |
| | ALSO AVAILABLE IN VERSION FOR INFANTS |
| | RECOMMENDED BY SPECIALISTS |
| | COTTON |
PURPOSE OF USE
• developmental dysplasia of the hip
• congenital hip dislocation
• hip contractures
• cerebral palsy (CP)
• joint hypermobility
• support in rehabilitation process
Dysplasia of the hip
Hip dysplasia is the most common abnormality in newborn infants. 8 in 10 cases are female. What's the risk factor of DDH? The exact causes are not known. However, it is widely believed that baby's womb position may increase the risk of hip dysplasia. Normal womb position causes stretching of the ligaments and pressure of the hips. According to scientist, the pressure is more intensive on the left hip and it's the reason why this side is more affected. On the other side, breech position increases hip instability and risk of dysplasia. Also, the hormones which are made by mother around the birth, may cause stretching of babies ligaments and hips instability.
Hip dysplasia brace Frejka AM-SB-04 immobilizes the hips perfectly in case of hips instability and dysplasia.
Product description
Our DDH Hip Brace AM-SB-04 maintains the baby's hips in the required position in case of hip dysplasia and instability. It keeps the lower limbs in the contrary position into this one which was in the womb. The brace allows to keep hips in flexion and abduction and reduces the risk of dysplasia.
The brace is made of the highest quality fabrics. Soft foam provides comfort of use. It is moldable and easy to adjust. It is covered with high quality cotton fabric attested with OEKO-TEX® certificate. The fabric is latex free, hypoallergenic, skin-friendly and breathable.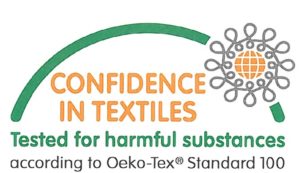 The brace is equipped with Velcro closures which make the straps easy to adjust and quick-release buckles providing easy applying.
The brace AM-SB-04 provides 2 options
Available sizes
Size
Chest circumference
How to measure
1
38 – 46 cm
2
46,5 – 55 cm
3
55,5 – 62 cm
Download