Children high dorso-lumbar back support AM‑WSP‑01
The best solution for spondylolysis is to stop any physical activity and to offload the lumbar spine by using special brace AM-WSP-01.
SPECIAL FEATURES
| | |
| --- | --- |
| | LSO BRACE |
| | I CLASS MEDICAL PRODUCT |
| | SKIN FRIENDLY |
| | BREATHABLE |
| | ECOLOGICAL |
| | INNOVATIVE |
PURPOSE OF USE
pars fracture
spondylolisthesis
another spinal fractures
spinal joint inflammation
the damage of back muscles and paraspinal muscles
contusions and sprains of lumbag spine
WHAT IS SPONDYLOLYSIS (PARS FRACTURE OF THE SPINE)?
Spondylolysis is usually caused from excessive or repeated strain to the area of the spinal column. It often appears among active children who train by repeating hyperextension of lumbar spine. This type of sports are gymnastics, acrobatics, ballet, volleyball, tennis and diving.
Initially, vertebra responds to increased strain by gradually adding new bone cells around the injured area. However, the injury may occur too quickly for the vertebrae to be repaired, and that is why, it leads to a stress fracture. The best solution for this type of fracture is to stop any physical activity and to offload the lumbar spine by using special brace AM-WSP-01.
Do not forget that the pars fracture may appear even among really young people, so do not ignore any pain in case of your child!
HOW DOES CHILDREN HIGH DORSO-LUMBAR BACK SUPPORT AM-WSP-01 WORK?
The brace AM-WSP-01 was designer for young patients! The anatomically shaped brace is equipped with 4 metal supports and special straps that provide the best level of stabilization.
Our children spine brace AM-WSP-01 was made of ProFit™, fastening belts are made of innovative orthopaedic rubber AirRubber™.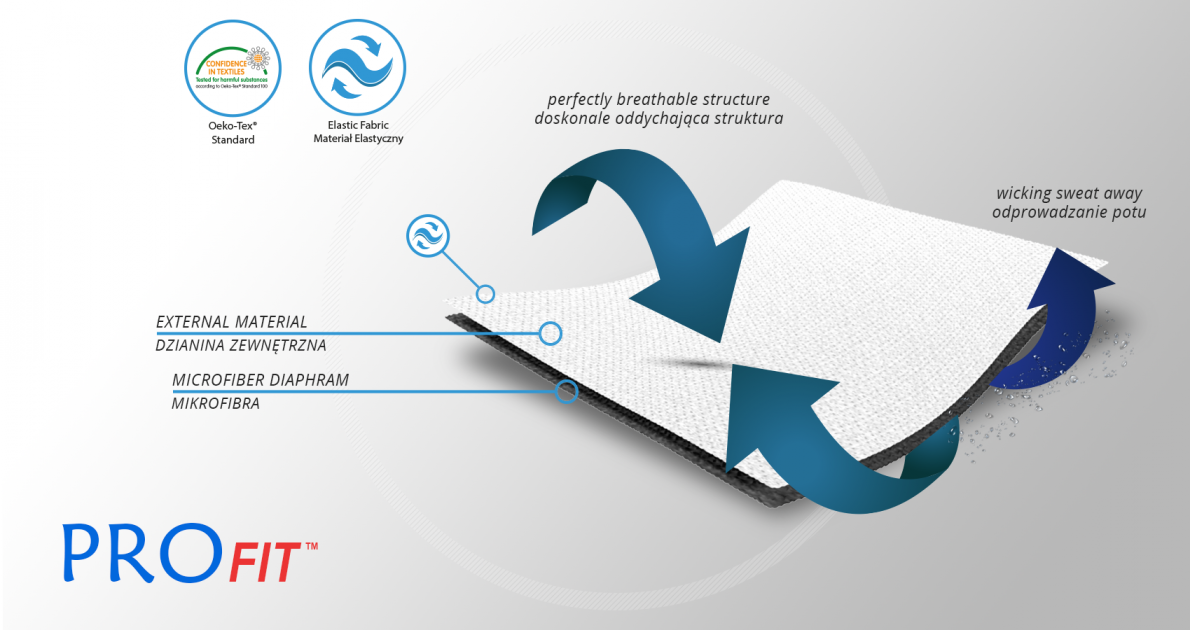 ProFit™ is a double-layer fabric that is elastic in all directions and fits to limb precisely. The external side is made of spandex providing excellent compression and absorbs muscle shocks in physical activity. The internal side consists of microfibre, cotton and elastane what makes it skin-friendly, breathable and provides velvet softness. ProFit™ is friendly and neutral for the skin and has Oeko-Tex Standard 100 certificate. In some products this material can have an internal elastic cotton layer.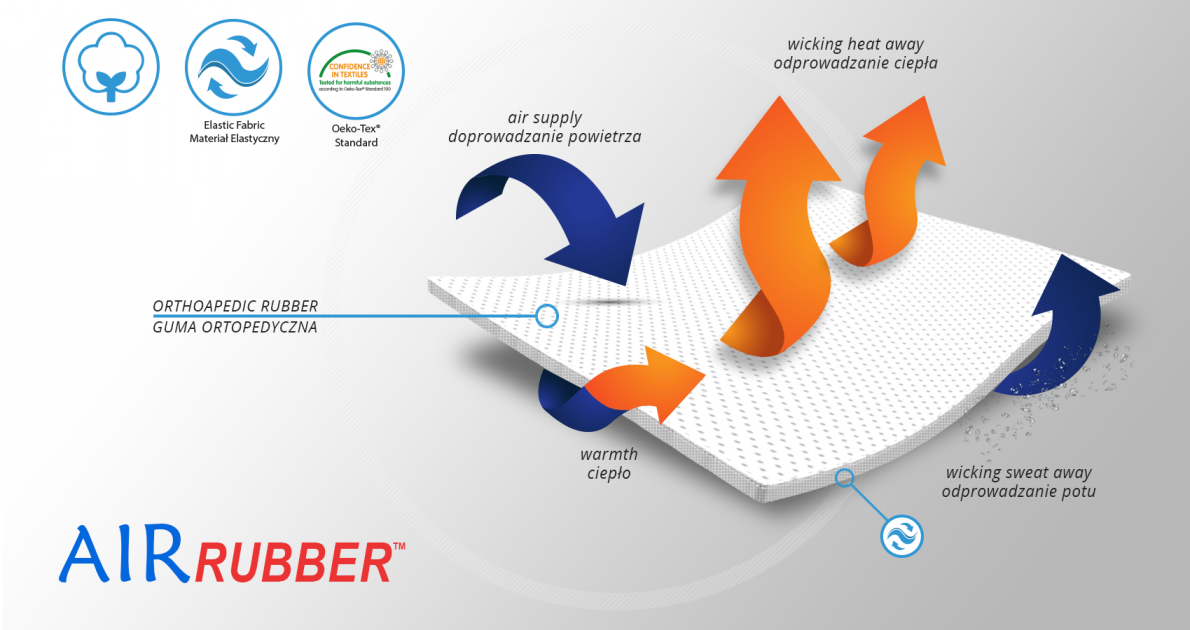 AirRubber™ has unidirectional elasticity and it's breathable. This lamination is perforated. Between the braids air flows freely and skin can breathe. In addition in high compression, these rubber braids provide a gentle massage for skin. Our orthopedic rubber is very friendly for skin.
In the front part of the brace AM-WSP-01 there is a wide Velcro fastening. Such a solution gives the possibility to regulate the level of compression of the brace according to the patient's need. What is more, the front part is shorter than the back part. Thanks to that, there is no additional pressure on diaphragm and it can works freely.
The endings of two additional straps connected and thanks to that, they ensure a perfect fitting of orthopaedic stays to patient's body. The Velcro endings of straps are easy to use and they have a wide range of regulation. Thanks to that solution, a child can provide a needed level of compression by its own.
Available sizes
Size
Waist circumference
Typical age
How to measure
1
50-60 cm
2 – 6 years
2
60-70 cm
6 – 12 years
Total height of the product:
front:
1: 12 cm
2: 13 cm
rear:
1: 22 cm
2: 24 cm