Baby pillow PA-VM-09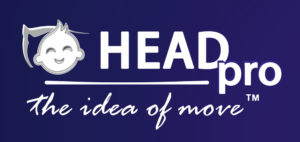 The most safe and effective way for flat head treatment is using orthopaedic baby pillow HEADPRO™. The pillow is professional 1st class medical device with special shape which will limit pressure on yours baby head and reduce the risk of flat head syndrome from the first day of life!
Baby pillow HEADPRO™
SPECIAL FEATURES
| | |
| --- | --- |
| | BREATHABLE |
| | ALSO AVAILABLE IN VERSION FOR INFANTS |
| | RECOMMENDED BY SPECIALISTS |
| | COTTON |
| | MACHINE WASHABLE COVER |
| | DURABLE |
| | HYPOALLERGENIC |
| | CHEMICAL FREE |
Did you know 1 in 3 of all babies will show some type of positional skull deformity?
Baby pillow HEADPRO™ prevents little head against the flat head syndrome!
PURPOSE OF USE
Flat head syndrome
Plagiocephaly
Brachycephaly
Scaphocephaly
Dolichocephaly
Torticollis (Wryneck)
WHAT IS FLAT HEAD SYNDROME?
Flat head syndrome may be present at birth or may develop during the first few months of life. Positional skull deformities may be caused by mechanical factors that act on the head during early infancy or in the prenatal period due to positioning in utero. Skull deformities are also common result of forceps or vacuum-assisted delivery. The head growth is the most rapid during the first 3 months, hence the deformations can develop very quickly in a newborn when bones are flexible and baby lies in supine position.
Since 1990s American paediatricians have observed an increase in the amount of children with cranial asymmetry. The main cause of this is 'Back to Sleep' campaign, recommending that all babies should sleep on their backs to reduce the risk of sudden infant death syndrome (SIDS). The campaign halved the number of deaths, but significantly increased the number of babies with skull deformations (during the years 2004-2008 – increase more than 400%)!
Furthermore, untreated deformations, occurring in early infancy, may result in adulthood and due to this fact, prevention and treatment are crucial.
Referring to flat head syndrome, we observe 3 main conditions:
1. PLAGIOCEPHALY



Plagiocephaly is the most common deformation of baby's skull. It's diagonal cranial asymmetry where head is flat in the back on one side and facial asymmetry occurs. This is often seen in babies who spend a lot of time on their backs and do not get enough tummy time.
2. BRACHYCEPHALY



It is the shape of a skull shorter than typical. This deformation can be seen in Down syndrome.
3. SCAPHOCEPHALY



So-called 'dolichocephaly' and head is narrow and long. This is most common in preemies who have spent their first few months of life in the neonatal intensive care units. This skull deformation i salso common in children who were wedged under ribs in prenatal life.
WHAT CAUSES FLAT HEAD SYNDROME?
There a lot of reasons of skull deformations.
The most important are:
Prematurity – sometimes lying in hospital, when child is in supine position for a long time, may result in changing of head's shape. The bones of preemies are also softer than and not as fully-formed as the bones of full-term babies.
Multiple pregnancy – when you have twins or triplets, your kids have no enough time in your belly and it may cause deformities.
Preferred head position – unfortunately, after birth the body asymmetry is visible, and head turns in one direction and maintains this position. The prolonged periods of pressure results in flattening the head.
Birth complications – when the baby moves through birth canal, Strains on the head can occur. What is more, external forces such as forceps or vacuum might have impast on the baby's head shape.
Limited exposure to tummy time – probably, your baby doesn't like this prone position but it's crucial for healthy development of his motor skills (d lifting, turning over, sitting up, and crawling) and reduces risk of skull deformations.
Torticollis (Wryneck)– An estimated 85% of babies with torticollis, a condition where the neck muscles (included sternocleidomastoid muscle) are tight or imbalanced, have a positional skull deformity.
WHAT ARE THE RESULTS OF SKULL DEFORMATIONS?
An important study by American Academy of Pediatrics, published in 2010 concluded that: "Deformational Plagiocephaly seems to be associated with early neurodevelopmental disadvantage, which is most evident in motor functions 1".
CHILDHOOD EFFECTS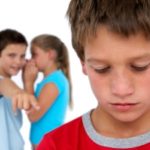 SOCIAL EXCLUSION
Untreated flat head syndrome impacts on physiological health. Many researchers claim that the more symmetric face the more attractive person seems to be. Due to this fact, children with facial asymmetric are the target for jokes.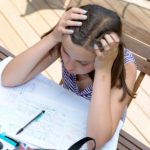 LEARNING DISABILITIES
Lack of acceptance by peers causes unwillingness to attend classes.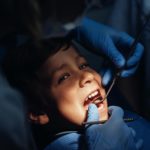 ORTHODONTIC PROBLEMS (TEMPOROMANDIBULAR JOINT CONDITIONS)
Head asymmetry is connected with jaw asymmetry that attached to skull. This can result in many serious problems such as malocclusion or lacking teeth.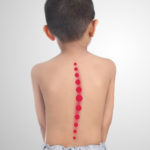 SCOLIOSIS
Child with deformation of head often looking for body's compensation what impacts on poor posture and may lead to scoliosis.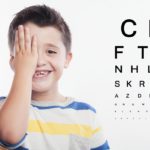 VISION PROBLEMS
Asymmetric head causes vision problems and may lead to astigmatism.
_______________
1 Speltz ML, Collett BR, Stott-Miller M, Starr JR, Heike C, Wolfram-Aduan AM, King D, Cunningham ML. Case-control study of neurodevelopment in deformational plagiocephaly. Pediatrics. 2010 Mar; 125(3):e537-42
ADULTHOOD EFFECTS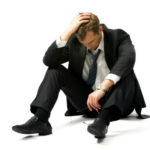 PROFESSIONAL AND SOCIAL EXCLUSION
If your baby's plagiocepahly is left untreated it has long term effects into adulthood. An adult with plagiocephaly will be unable to wear many types of protective headwear such us helmets or headgear. Furthermore, when adult cannot use any protective headwear, he may find it difficult to enter into his chosen profession such as constructor, fireman or soldier. What's more, if skull deformation is serious, there's difficult to use glasses due to facial symmetry.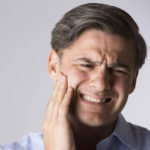 TEMPOROMANDIBULAR JOINT CONDITIONS
Untreated skull deformations in childhood May impact on temporomandibular joint in future. Teeth are weak and decay occurs.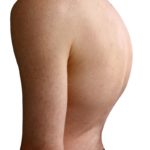 SCOLIOSIS
Head asymmetry lead to poor posture, included scoliosis which is painful and unable to treat.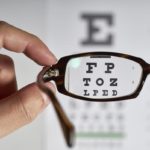 VISION PROBLEMS
Deformation of head's shape casuses vision conditions which are difficult to treat due to unable of wearing of glasses.
WHAT KIND OF FLAT HEAD SYNDROME TREATMENT IS THE BEST FOR MY CHILD?
Skull deformation treatment should be applied immediately after birth, when bones are easy to shape. Untreated flat head syndrome may impact on adulthood life and result in many consequences.
The most safe and effective way for flat head treatment is using orthopaedic baby pillow HEADPRO™. The pillow is professional 1st class medical device with special shape which will limit pressure on yours baby head and reduce the risk of flat head syndrome from the first day of life!
Baby pillow HEADPRO™ is unique product providing safety and effectiveness.
PRODUCT RECOMMENDED BY RESEARCHERS!
Researches shows that using innovative baby's pillow like HEADPRO™ decreases CVAI (Cranial vault Asymmetry Level) level significantly!
Special shape of HEADPRO™ reduces pressure on baby's head and prevents against the skull deformations.
You can use HEADPRO™ whatever you want: in bed, in pram or on an activity mat – everywhere where your child is lying on the back on a hard or flat surface such as mattress or in a stroller. The pillow adapts to any head shape and there is not necessary to counter-rotate or reposition the head.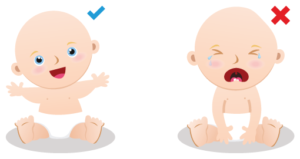 24-HOUR THERAPY


For achieving optimal results there is necessary to use our orthopaedic baby pillow HEADPRO™ from the first day of life!
INNOVATIVE DESIGN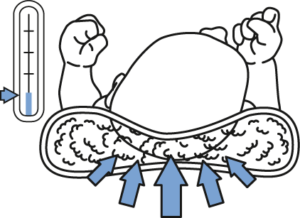 Inside the pillow we used high quality polyester fiber covered by silicone layer. This solution is an excellent support for small flexible head.
During use of our pillow, the pressure on the head decreases by 400%!
SAFETY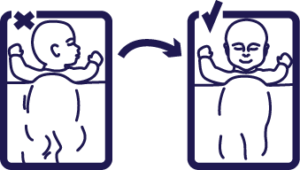 Traditional pillow is not sufficient for protection against plagiocephaly and when it is used in prone position the risk of sudden infant death syndrome (SIDS) increases. Because of this, there is important to use of safe and effective baby's pillow HEADPRO™.
SKIN-FRIENDLY MATERIALS
Baby pillow HEADPRO™ s medical pillow with safety certifications confirming that our pillow is safe for children.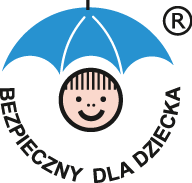 Certificate "Safe for child" means that product is safe for baby and provides comfort of use. The certificate is granted by established independent institutions.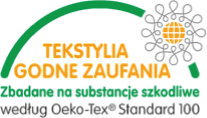 The STANDARD 100 by OEKO-TEX® is a worldwide consistent, independent testing and certification system for high quality products. It proves that our baby pillow does not contain any harmful substances and it's safe for intensive contact the baby's skin.
TOP QUALITY
Baby pillow HEADPRO™ are made in Poland from the best materials. Products of REH4MAT are 1st class medical products with CE Mark Certification. Our products meet requirements for a quality management system ISO 13485:2003 and they have title "Medical Equipment 2014".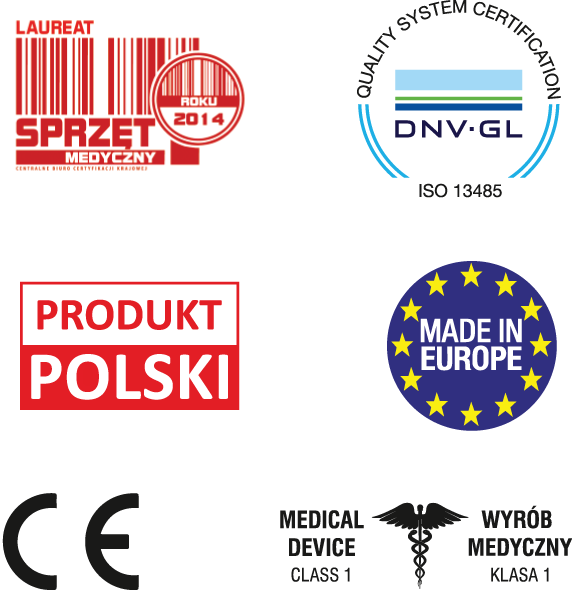 OPTIMAL HYGIENE OG BABY'S HEAD

Our orthopaedic baby pillow HEADPRO™ are antistatic, anti-allergenic, anti-microbial and resistant to mites and fungi. Baby pillow HEADPRO™ is extremely breathable and keeps the baby's head skin dry.
PRODUCTS RECOMMENDED BY SPECIALISTS
Our orthopaedic baby pillow HEADPRO™ is recommended by paediatricians, orthopaedists and physiotherapists in Poland and around the world!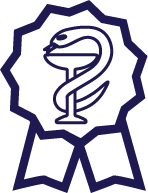 Size table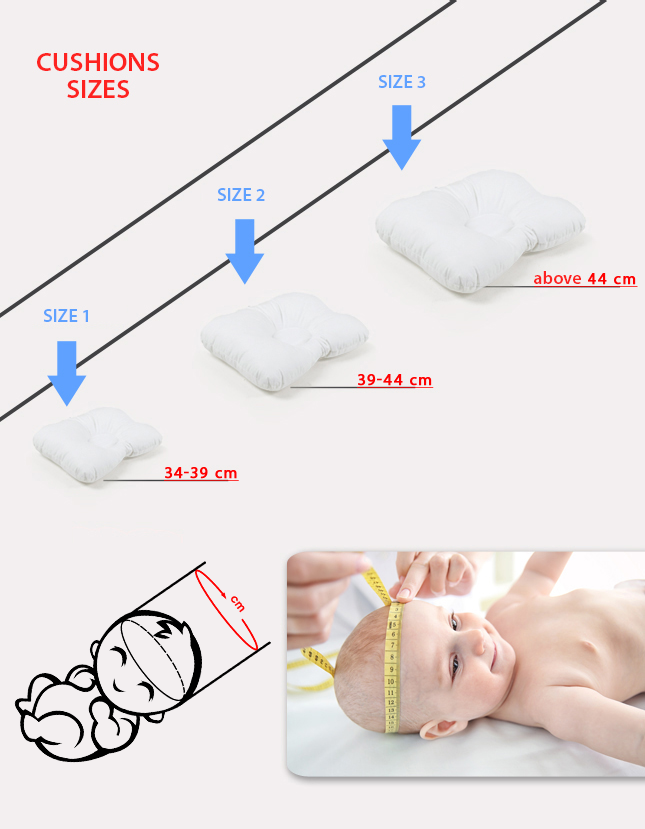 Total length of product:
1: 26 cm
2: 29 cm
3: 34 cm
Downloads
AVAILABLE COVER COLORS
COVER COLORS AVAILABLE UNTIL STOCKS RUN OUT
MEDIA ABOUT US