Active ankle brace for children AM-OSS-05
We introduce to our regular offer bestseller AM-OSS-05 exactly for children. Ankle brace AM-OSS-05 allows to maintain the foot in inversion or eversion. Fast lacing system helps child to put the brace on and off very easy.
Product Features
| | |
| --- | --- |
| | ANKLE BRACE |
| | I CLASS MEDICAL PRODUCT |
| | SKIN FRIENDLY |
| | BREATHABLE |
| | ECOLOGICAL |
| | INNOVATIVE |
| | COTTON |
| | 24/7 THERAPY |
| | ANATOMIC LATERAL SUPPORT |
| | FIGURE 8 STRAPS |
PURPOSE OF USE
ankle sprain and strain
ankle dislocation
injury of ankle ligaments
repetitive ankle sprains
ankle painful syndromes
after immobilization in cast
chronic ankle instability and inflammation
protective in sport
WHAT DOES THE ANKLE STRAIN OR SPRAIN MEAN?
If your kid is active, he may get a sprain or a strain at some point, which are common injuries. Excessive foot supination or pronation causes stretching the muscles and ligaments more than their natural range of motion.
The three grades of ankle sprains, based on how much damage is done to the ligaments, are:
1. degree – this is a mild sprain where ligaments and joint capsule are stretched slightly.
2. degree – ligaments and joint capsule tear party and ankle is swollen. The child feels ankle pain and instability.
3. degree – this is the most severe degree, in which ligaments and joint capsule are torn. The ankle joint will be very painful, with quite a bit of swelling. The joint is totally unstable.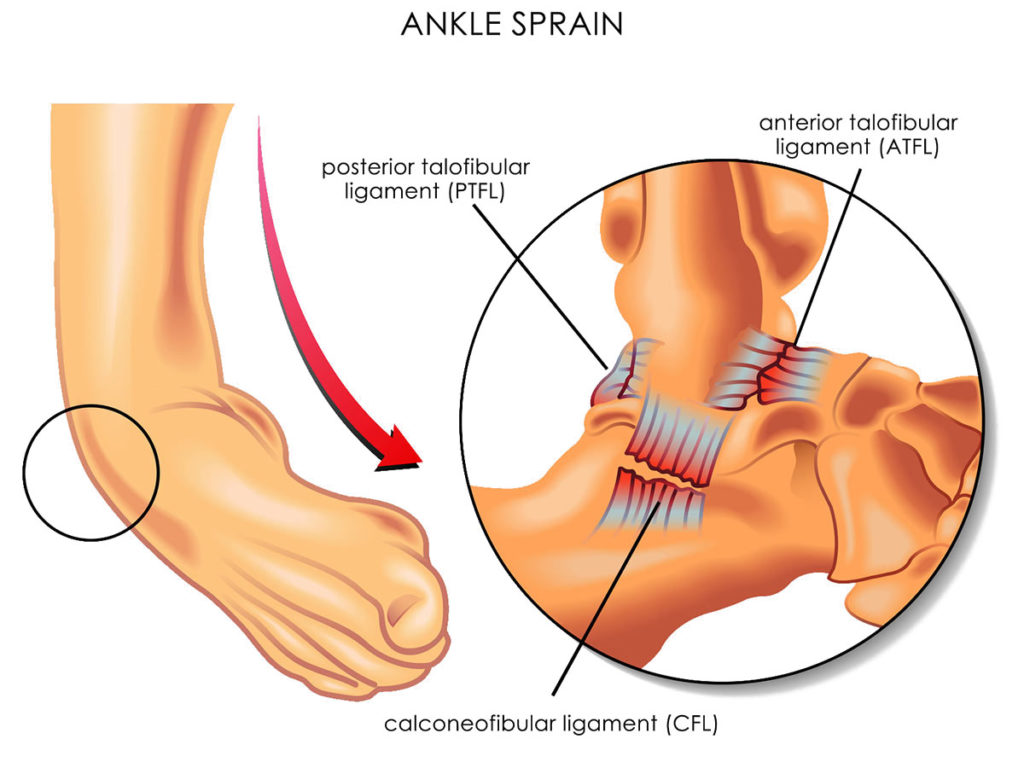 Slight and mild sprain may occur in every moment. They can be more likely to happen if your kid hasn't warmed up first to get blood circulating to the muscles and joint is overused and muscles with ligaments are too much stretched. In this case, the immobilization of injured ankle is crucial. The best product to do that is our active ankle brace for children AM-OSS-05.
WHAT IS THE ACTIVE ANKLE BRACE FOR CHILDREN AM-OSS-05?
Active brace for children AM-OSS-05 immobilizes the joint of your kid precisely. The brace supports and protects ankle against the strain, sprain and fracture. Additionally, figure 8 straps allow to maintain the foot in pronation or supination, depending on the patient's needs.
Ankle brace AM-OSS-05 is made of skin-friendly and innovative material ProFit™.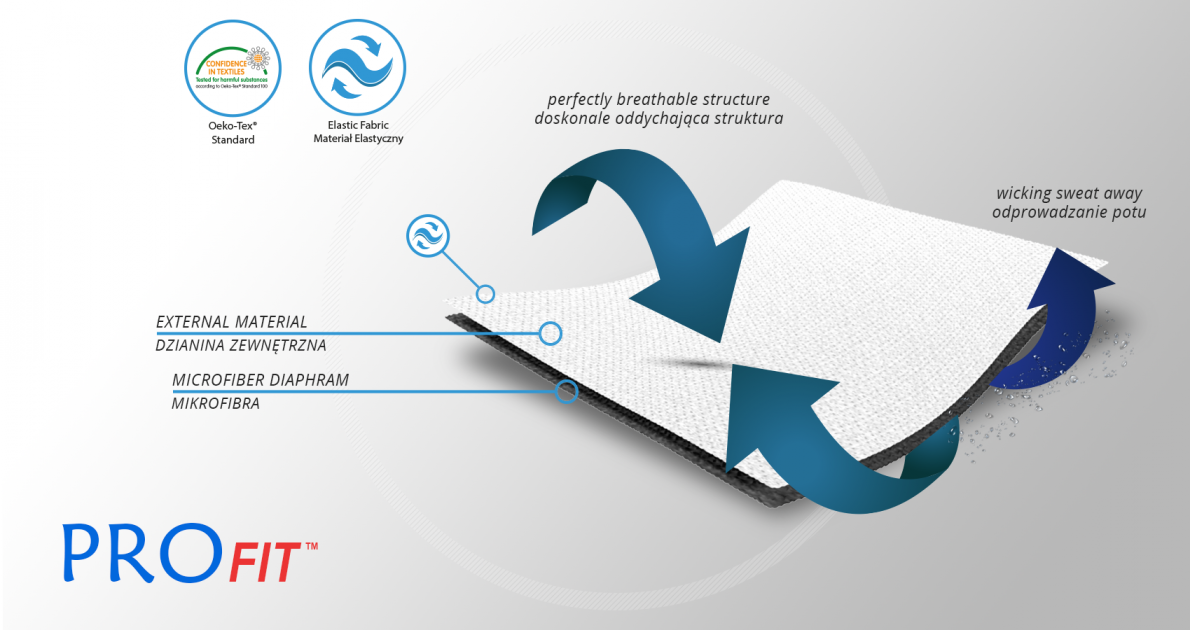 ProFit™ is a double-layer fabric that is elastic in all directions and fits to limb precisely. The external side is made of spandex providing excellent compression and absorbs muscle shocks in physical activity. The internal side consists of microfibre, cotton and elastane what makes it skin-friendly, breathable and provides velvet softness. ProFit™ is friendly and neutral for the skin and has Oeko-Tex Standard 100 certificate. In some products this material can have an internal elastic cotton layer.
Sides made of ActiveExpanse™ material.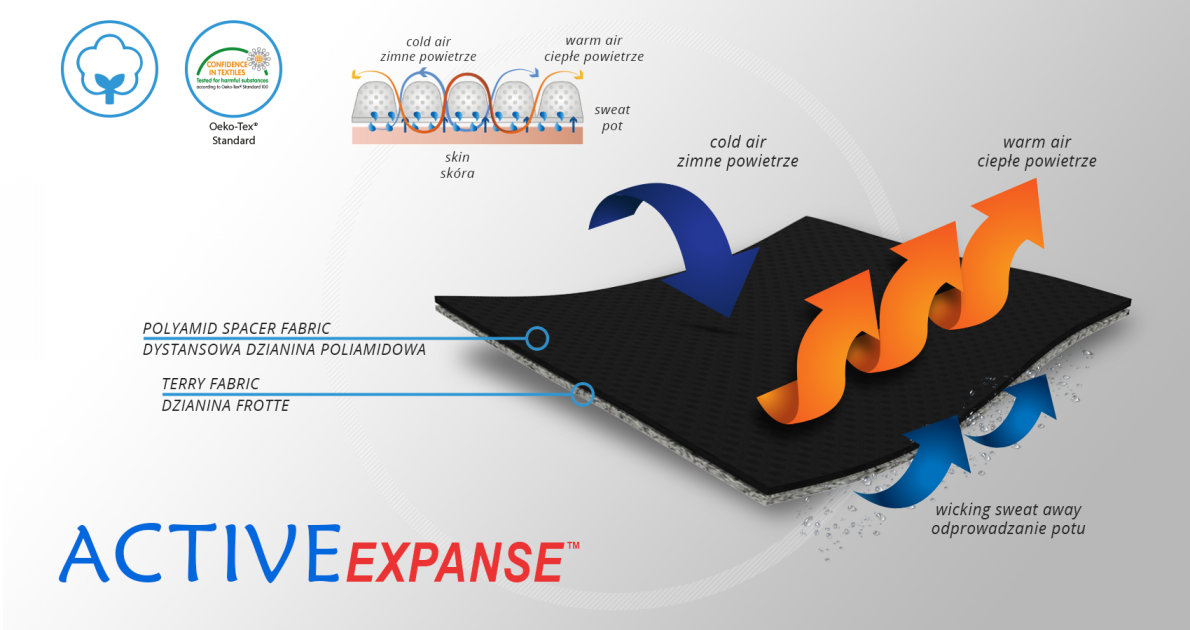 ActiveExpanse™ is an innovative, active 3D lamination with high air permeability. This spacer material is light made of 2 parts: external polyamide durable 3D layer and skin-friendly cotton layer with Oeko-Tex Standard 100 certificate. ActivExpanse™ is not elastic what improves stabilization. External 3D spacer layer is hypoallergenic and provides high air permeability and minimal water and moisture absorption. Our medical devices made of this fabric are very comfortable.
Rubbers made of AirRubber III™ material.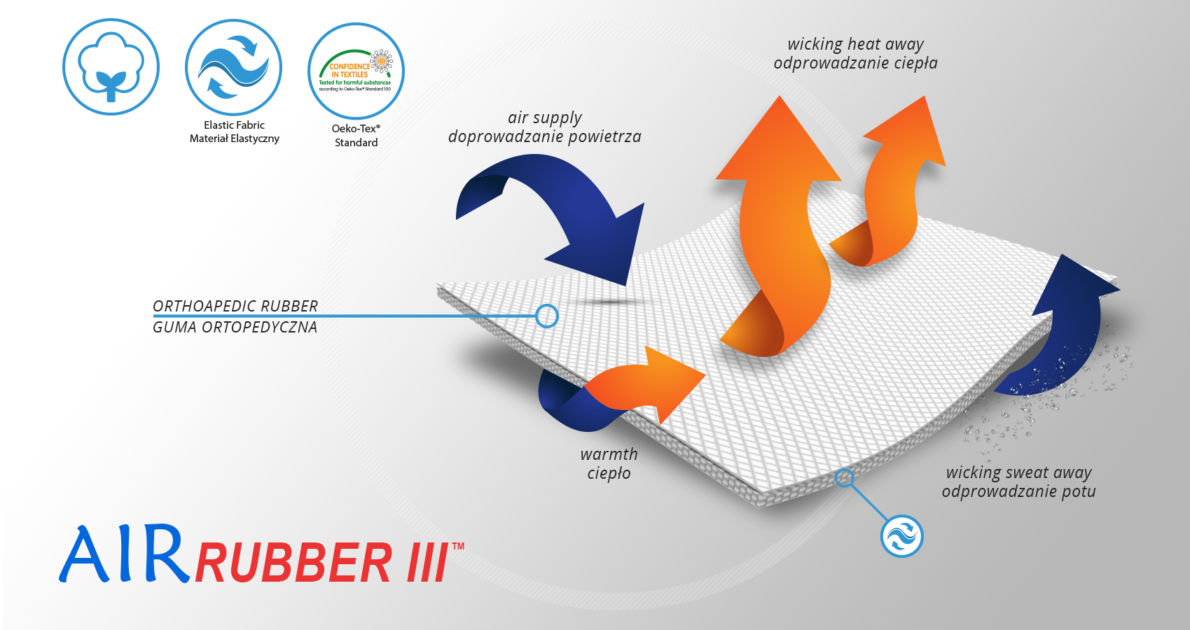 AirRubber III™ has unidirectional elasticity. It can be stretched, increasing the length, not width, what improves compression. Between the braids air flows freely and skin can breathe. In addition in high compression, these rubber braids provide a gentle massage for skin. Our orthopedic rubber is very friendly for skin.
The brace is equipped with lateral support which provides excellent stabilization and dynamic figure 8 straps. These straps stretch perfectly for maintaining the ankle in required pronation or supination. The more you pull the strap, the more supination or pronation position you receive.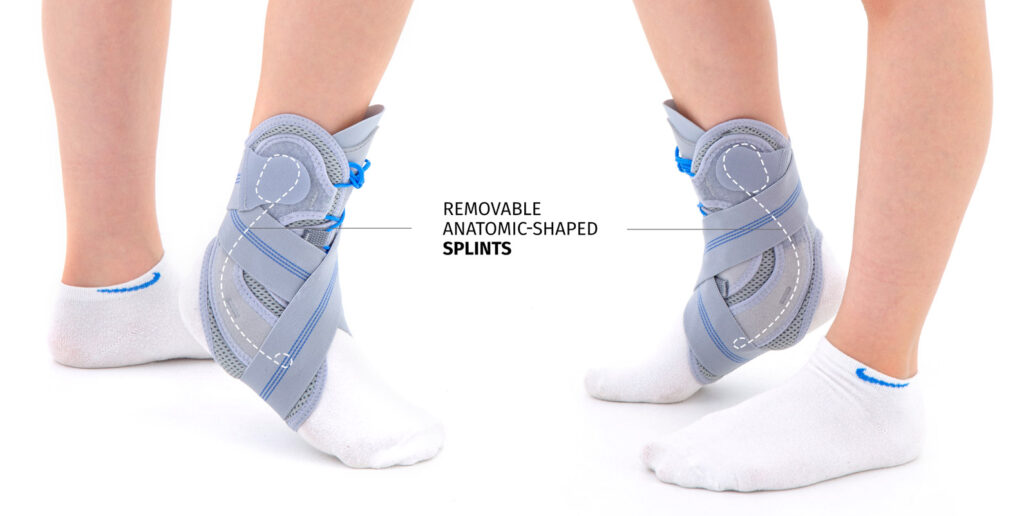 To correct the pronation there is necessary to re-adjust the medial strap to achieve the desired tension. To maintain the foot in the supination, there is necessary to re-adjust the lateral strap. When you adjust the straps in standard tension, you will maintain the foot in the neutral position.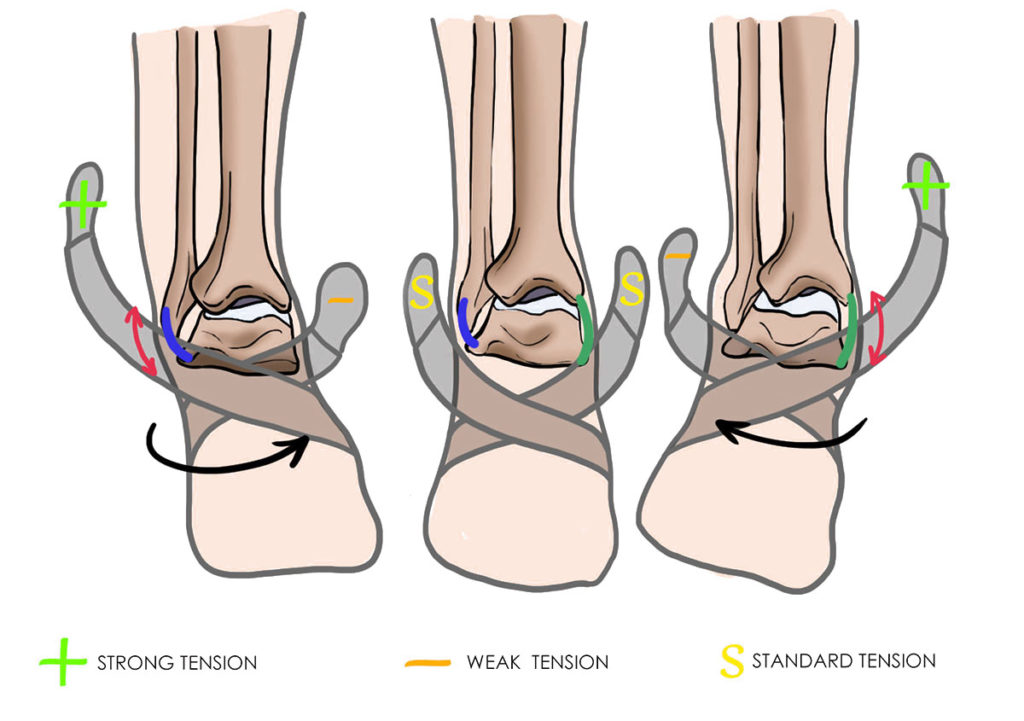 Ankle brace AM-OSS-05 is laced so your kid can adjust by its own required level of compression. Our ankle brace is low profile and may be used in every type of sport shoes. Using durable but thin fabrics provides your kid comfort and safety.
Available sizes
Size
Ankle circumference
Typical age
How to measure
1
14 – 17 cm
2 – 6 years
2
17 – 20 cm
6 – 12 years
Fits for both feet.
Total height of the product:
1 : 17 cm
2 : 18 cm